Top 5 Tasting
The Design Sommelier: Sip Something Beautiful
Well helloooo friends! It's a glass half-full kind of day. Have you seen the shots we've been sharing on Instagram from our Park City project? We're planning to feature our favorite moments and products from this amazing home in the next blog, with tips on finding and finessing your own getaway style. Because who couldn't use a getaway right about now?
First, we promised to uncork the answers to five questions I've been asked most often about my interior design career. We've got definitions, dollar signs, and discoveries ahead. Aren't you curious? Pull up a barstool for Design Tasting 101. Let's get sipping.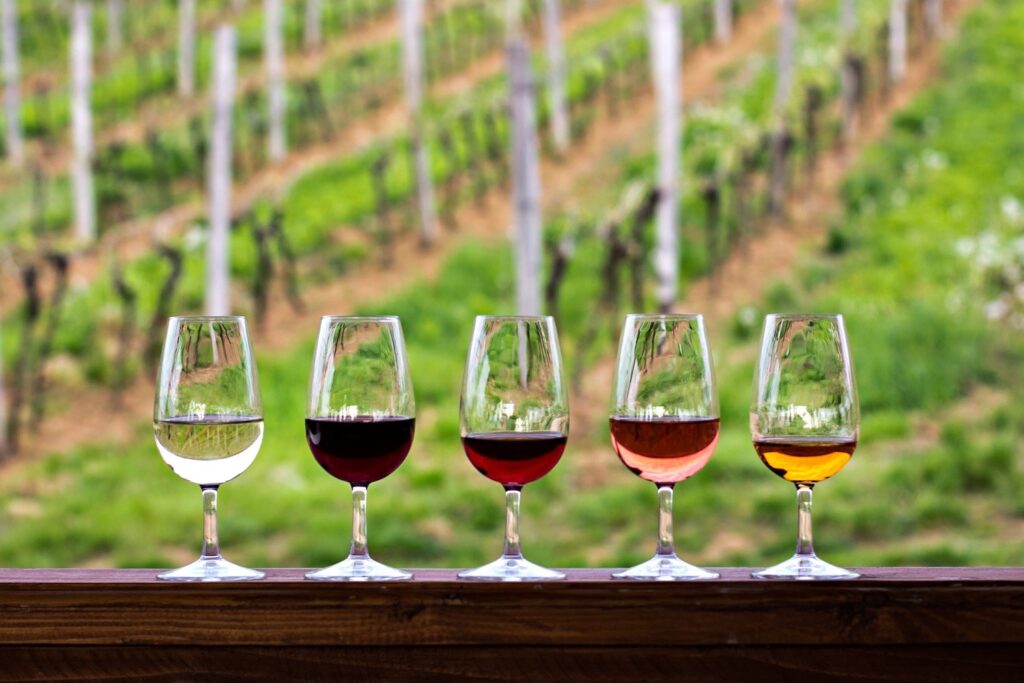 1. "Do you have to go to school to be an Interior Designer?"
In a word, yes. But not everyone does. A close variation we often hear is, "What's the difference between a designer and a decorator?"
The technical definition of an Interior Designer varies from state to state. Anyone in California can call themselves a decorator or designer, but education is the key practical difference between these terms. As of 2009, a Certified Interior Designer in California has to pass the IDEX exam after 6 to 8 years of combined design education and experience. NCIDQ certification and registration may be required in other states. (The legislation gets complicated, so we'll go into more detail on CIDA accredited schools and career paths in a future post.)
Bottom line, interior designers aren't just flair-flashing pillow fluffers. We study the science of behaviors, scale, color theory, history and construction standards to create functional spaces that are safe, efficient, accessible, and which meet the aesthetic goals of the client. We often work alongside architects and engineers and make choices that carry real liability. It's a profession that demands continuing education and awareness of current building codes, construction methods, and material requirements for residential, commercial, or other specialized public environments. Depending on your specialty, throw in marriage counselor, marketing genius, energy expert, magician, juggler, and wearer of many hats.
Decorating, on the other hand, is the furnishing of a space with beautiful or fashionable things. There is no legislation restricting using the title of Decorator, but there are restrictions on what services they can legally provide. For example, an interior decorator may recommend changing the layout of furniture, accessories, or suggest residential cosmetic finishes, but they are not qualified to submit working drawings to building contractors.
In other words, decorators do not tend to design, whereas interior designers may design and decorate.
2. Where do you get everything?
If only there was a simple answer to this question!
Truth is, interior design firms might establish accounts with hundreds of vendors over the years, and only a portion sell directly to the public. Our library shelves are stacked with hordes of specialty catalogs and finish samples you'll never see on Google shopping searches. We develop relationships with manufacturers reps, make pilgrimages to the mega markets (when there's no pandemic, that is), and stock closets (or warehouses) full of our favorite bulk-order fabrics and knick-knacks. Qualified designers can register for special access and pricing on dozens of websites, snagging better deals for our clients than big retailers will offer.
Designers have the distinct advantage of exposure and industry discounts, but there is good news for DIYers: it's gotten soooo much easier for you with the abundance of online resources. Have you heard of Ollix, Imax, or Global Views? Probably not, but you might already have their products. Many trade-only items are rebranded and sold via Wayfair (and sister companies Perigold and AllModern), Overstock, HomeGoods, etc. And you can probably get it shipped for free straight to your door. So, put on your wading boots and go for it!
3. How long does it take to design a home?
Some insider advice… if you want to spruce up your dining room for Thanksgiving, start before Easter. Trust me.
Project timelines can vary tremendously depending on size, scope, and budget. A home of 2,500 square feet averages 6 months from design kickoff to install. The initial design presentation and approval process – which often includes scaled drawings and images of every stick of furniture, work of art, drapery fabric, tile, trim and grout choice—might take 3-4 weeks to pull together, depending on the level of custom detail. An experienced designer can churn out 2-3 complete rooms in a day. Other days will be consumed by a single doorknob selection. Once the design is finalized, order entry is no small feat. Then, we twiddle our thumbs (yeah right!) for the next 10-12 weeks during furniture production and shipment; and keep an eye on trade work wrapping up on site. Our favorite part is always the controlled frenzy at install, where a new home finally goes from hollow to hello, Gorgeous!
But, there is no one-size-fits-all schedule when it comes to construction. Expect an extensive luxury residential renovation to take at least a year or more (including construction), and large commercial projects can be several years in the making!
4. What is your favorite color?
If you've paid any attention to our IG posts, you probably already know this one. I have been in love with black and white since the 80's, when my favorite shoes were those checkered vans. Black and white goes with everything, and never goes out of vogue. OK, technically they are not colors, they're shades, but that's still my answer. The high-contrast combo is a fantastic foundation and complement to any color scheme. Most importantly, it doesn't really matter my favorite color, as a designer I have developed an appreciation for and understanding of colors that go beyond today's top trends. Our job is to enhance the environment to best fit to our client's tastes, not our own.
5. How much do Interior Designers get paid?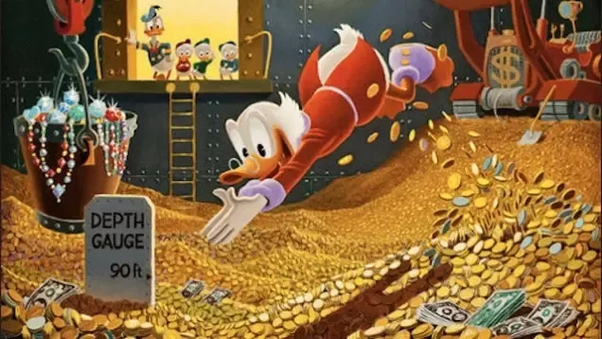 Before you get all starry-eyed about making your own leap from dabbling in décor to doing laps in piles of gold ála Scrooge McDuck (am I dating myself here?)… let's ground this whole conversation in reality. I started out making $4.20 an hour, friends—truthfully that was as a draftsperson while I was still in highschool. Out of college I started out collecting a whopping $12/hour. Woo hoo!
No matter how much promise and panache one has, an entry level Interior Designer should never expect to run high-profile projects or garner top fees out of the gate. It's an extremely competitive industry, and the paycheck is generally not the biggest perk. According to careerexplorer.com, the average interior designer salary hovers around $52,000.
But! Work hard, keep learning, start leading, and Director-level positions average upwards of $90k annually. There are always those outliers that design for the stars and, accordingly, can charge astronomical rates. It's still a tangled, touchy topic, so we'll take a deeper dive into HOW designers earn their gold another day.
As any good Sommelier will remind you, it's important to understand vintage and regional influences on the product at hand. The fundamental truths for this San Diego Interior Designer with 30 years of experience designing retail shops, model homes, private residences, and hospitality projects will not necessarily represent the experience of a celebrity decorator in the Hamptons, a wayfinding strategist for a military complex, or a new grad applying at a small-town furniture store in the midst of a pandemic. The design industry is much broader than most people realize. For those answers that are a little more complex on the palate, we'll decant more details soon!
FAQ Bonus Round:
Pretty Please, for the love of polka dots, stop asking your designer pals this question:
What color should I paint my room?
This innocuous little gem comes in many variations, but it's the torturous equivalent of, "What do you want for dinner?" The answer is always going to be: "I don't know, what are you hungry for?" That said, we really do love to help, but please come prepared with a reference point and a bit of context (just a photo or two, and a couple swatches will do.) Now you're saying, here, this recipe looks tasty, what would it cost to prepare? See the difference? Try a spoonful of specificity and and your designer BFF will be far more inclined to offer pointers for finesse and success!
Cheers!