The Design Sommelier
Is it just me, or does thinking about redesigning your space make you want a drink?
For some of us, a new design project feels like happy hour! But if the infinite details and decisions of a so-called "simple" renovation send you swirling, my friend, you've come to the right place. I'm about to uncork 30 years of interior design insights and experiences, and share it with all you readers who have a thirst for MORE BEAUTY and LESS STRESS.
While I was pondering how to decant this labor of love, I recalled the first few times I went wine shopping for a special occasion. The options are dizzying! How is the average vino virgin supposed to know the difference between Syrah, Shiraz, and Sémillon? Is a $30 bottle twice as good as a $15 bottle (or just slightly better than a whole case from Trader Joe's)? What does "elegant and off-dry" taste like? Are you supposed to serve red or white with nachos? And how does this damn corkscrew work?!?
So when people come to me with interior design questions, I recognize that look of fear, shame, or catatonia, depending on how long they've been banging their head against that wall they just painted some shade of Gatorade.
Listen, if you have questions about wine or design, there are basically two ways to find timely answers: blow your whole paycheck on a lot of blind guesses and ibuprofen, or seek the advice of someone who has spent years immersed in the subject at hand. Even if you never hire a designer, with modern technology, you don't have to spend a fortune (or even two bucks, Chuck) to reap the benefits of someone else's training, trials, and errors.
In that spirit, we here at Moody Design Group will be distilling all sorts of design-driven topics into elegant, earthy, and occasionally off-dry pours of practical decorating advice, industry insider tastings, and delicious flights of fantasy here in our blog. We'll be curating a menu of seasonal picks alongside tried-and-true Moody faves. You can also follow my daily trail of breadcrumbs on Instagram, but we'll be savoring the full spectrum of flavors a bit longer on the blog. We'll connect you directly to our favorite finds. Most importantly, we want to help you understand how, where, and why they [our favorite finds] work (or won't!).
Um, soooo… what the heck is a Design Sommelier?
Good question! Technically, it's not a thing. Yeah, we're taking some creative license here, but bear with us….
In the world of wine, a Sommelier is a highly trained expert who can explain what nuances factors like soil, weather, vintage, and varietal can impart on your pairing. Granted, taste is subjective, but trusting an educated specialist's advice generally pans out better than picking a product because it has an adorable cat on the label.
Likewise, an interior designer can improve your chances of successful pairings throughout your built environment. Trying to meld cool but random stuff from different style periods (like Great Aunt Sophie's antique lamp with your old college papasan)? Building your family's dream home from scratch and overwhelmed with choices? Craving that Goldilocks-level of just right-ness in your space? Can't figure out why covering up your naked windows is so! much! harder! than you imagined?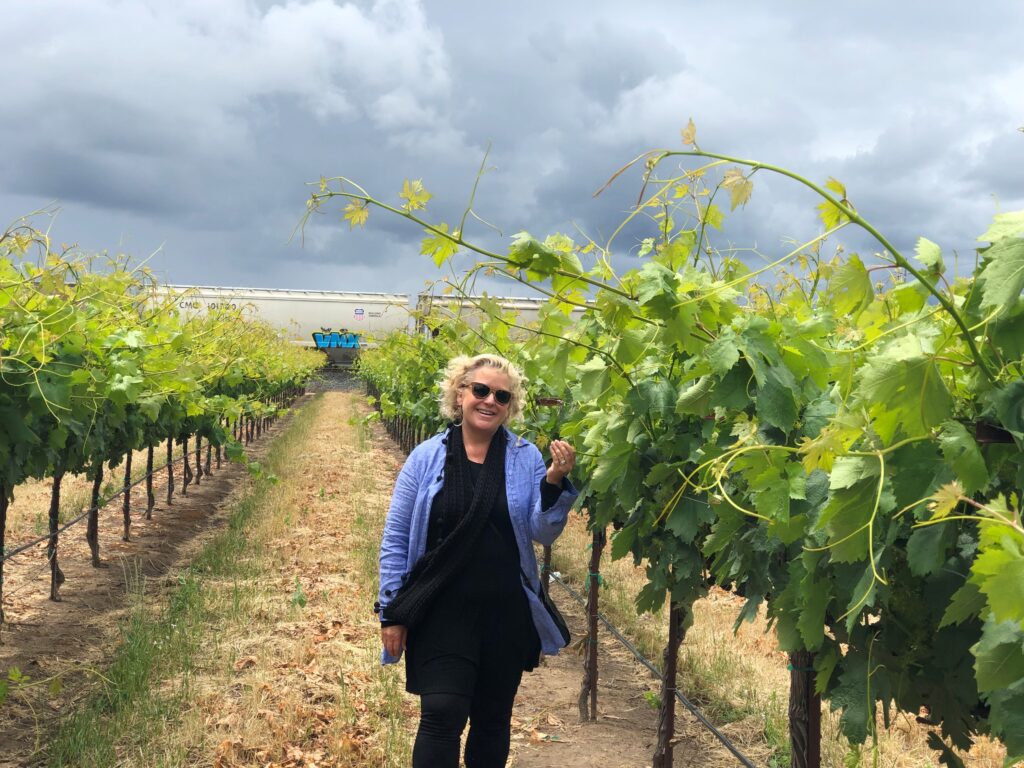 Take heart. Pretty much nobody is born an oenophile, maestro musician, or Iron Chef. So why should you expect to jump into your first (or 5th) DIY project and produce magazine-worthy results by instinct? The ubiquity of social media and ever-accelerating consumer cycles makes it simultaneously easier and more stressful than ever to "keep up". There are 69,203 options just for chairs available on Wayfair at the time of this writing. Even those of you who have a natural knack for trends and blends may falter without consideration for scale, durability factors, and other common pitfalls.

Next time we'll host happy hour with Design Tasting 101. We'll tackle the top 5 most frequently asked questions people ask me about interior design, starting with the difference between a designer and a decorator, a little straight talk about money, and why no color is my favorite color.
Bust out your best glasses. It's time to sip something beautiful.