Moody has completed hundreds of projects for both public and private builders, along with countless luxury residences over the span of her interior design career. Her experience is vast, encompassing model homes, recreation centers, sales offices, multi-family, senior living, hotels, and custom homes. Too numerous to list them all, just a handful of her builder clients have included Shea Homes, Toll Brothers, Brookfield Homes, Davidson Communities, Lyon Homes, and Woodside Homes. She has worked on projects from California to Florida, as well as international locations including Saudi Arabia, China and Mexico. Below is a small sampling of her work.
Luxury Whole Home Design
Ericka offers whole-home interior design for custom homes and luxury residences. Either working with custom home builders on spec homes, or with a home owner to create a custom dream home, each home receives her detailed attention. Therefore, the number of homes she chooses to take on at one time is limited. Contact us with timing to confirm availability.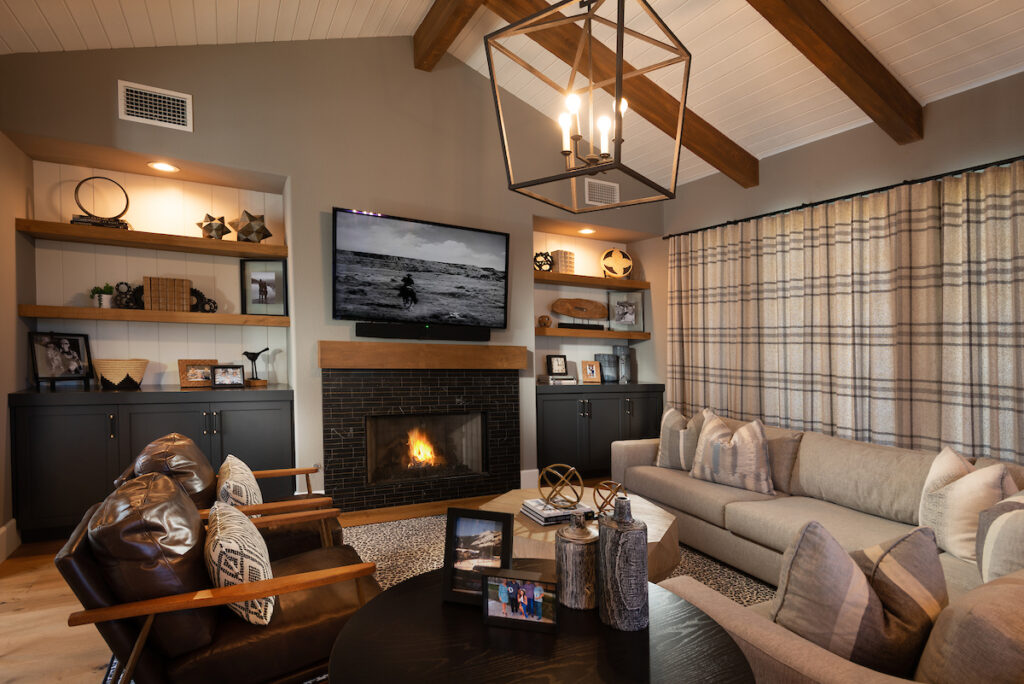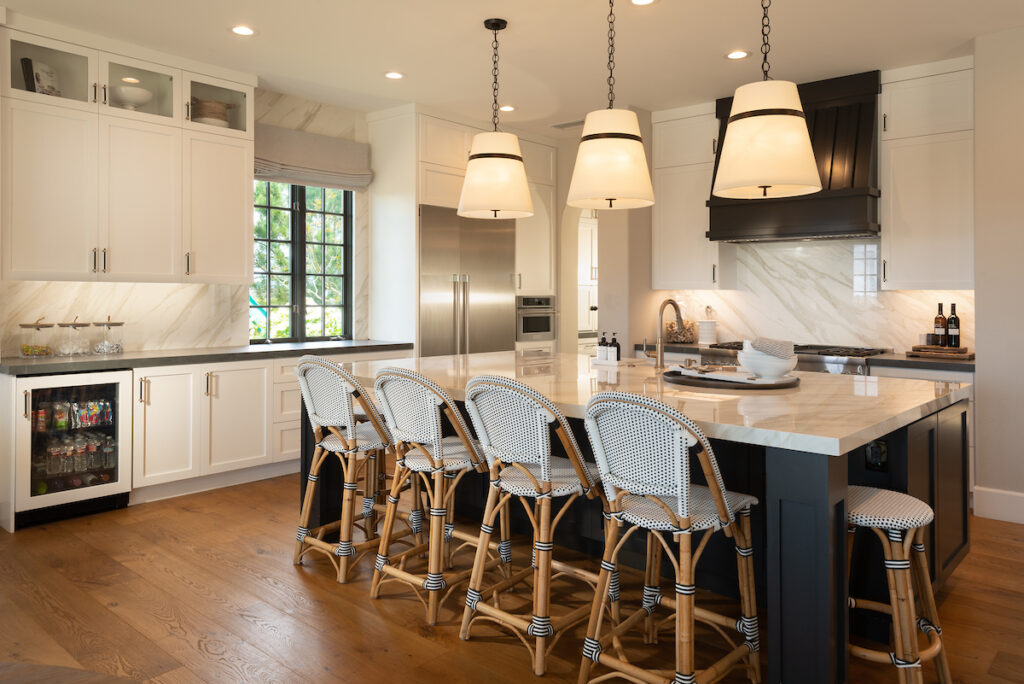 ---
Interior Finish Selection/Specifications
Ericka and her design team selects and specifies flooring, ceiling treatments, tile, counter tops, windows, lighting, plumbing, as well as the unique furnishings, artwork, and accessories to complete overall look of each project. A typical scope includes exterior colors, finishes, lighting, and close collaboration on the landscape and outdoor areas. Working with a either a new home, or a home needing updating, Moody's team can completely transform your home inside and out.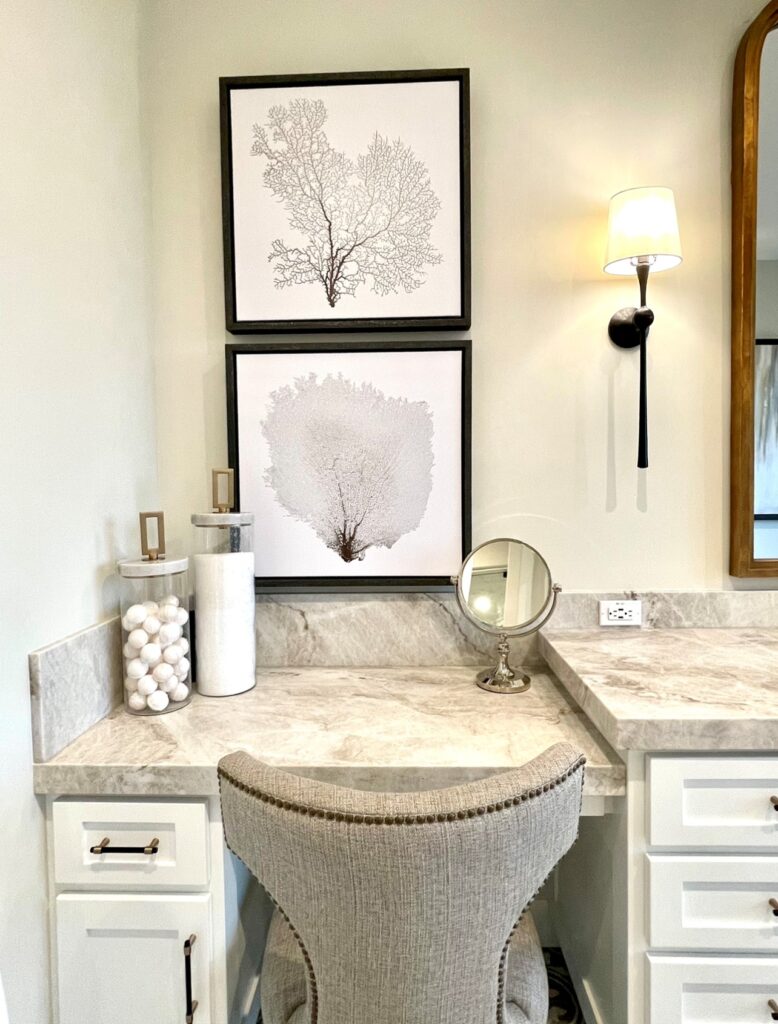 ---
Interior Architectural Collaboration/Design
The space below was part of a whole-home residential remodel. Ericka and team worked with the architect to help revive the home to meet the client's desired aesthetic and functional requirements. They reworked walls, ceilings, removed a fireplace that divided the living room and dining room, removed a turret, and added steel-framed windows and doors. In the kitchen, the overall layout was completely modified, removing soffits, moving windows, and relocating plumbing and electrical as needed. The design team coordinated the installation of the custom cabinetry, appliances, plumbing, hardware, and all the finishes, working with the client, architect, and contractor to implement everything seamlessly.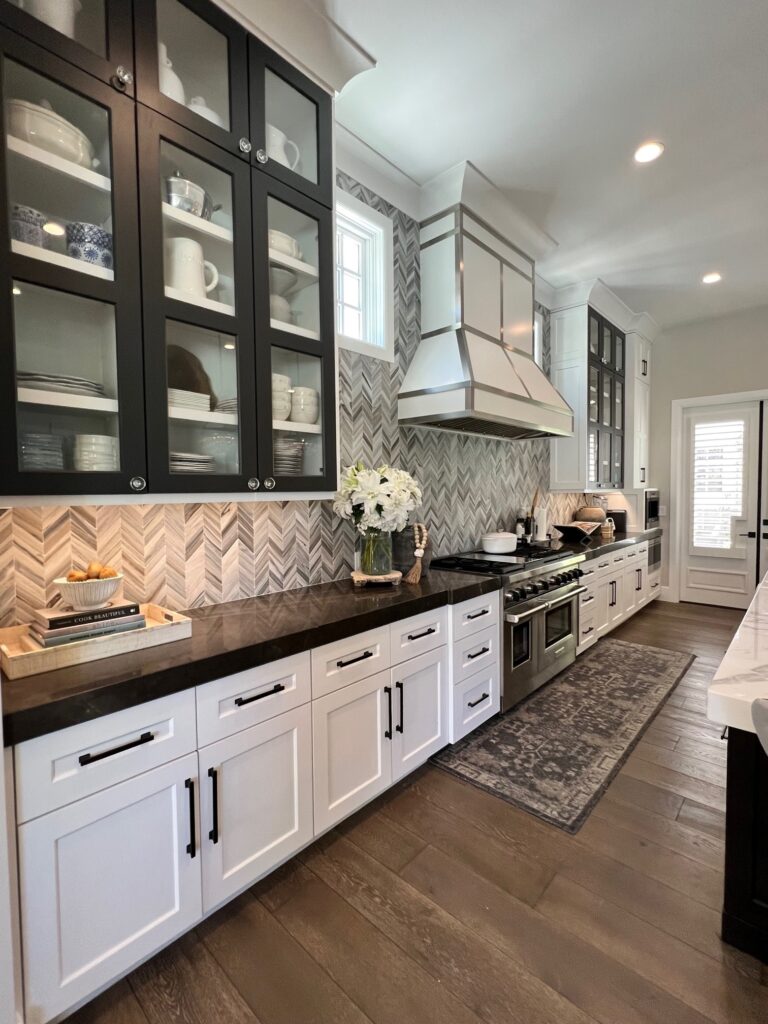 ---
Exterior Design
Located in Park City, the project below included both interior and exterior design for a retreat home for family and friends. It was important that the exterior spaces captured the sweeping views, as well as being functional and flexible for relaxing and entertaining from two to twenty people. The main activity area included two firepits surrounded by comfortable lounge seating, and supplemental areas for dining, a master relaxation space, and more playful places with swing seating and daybed for afternoon naps.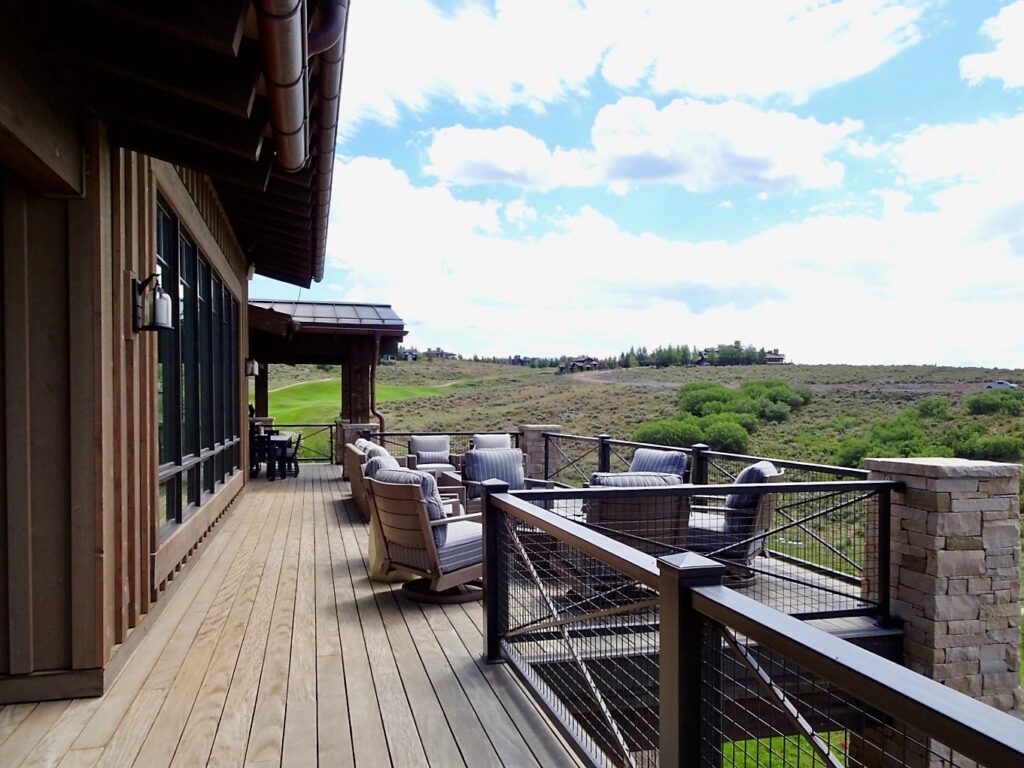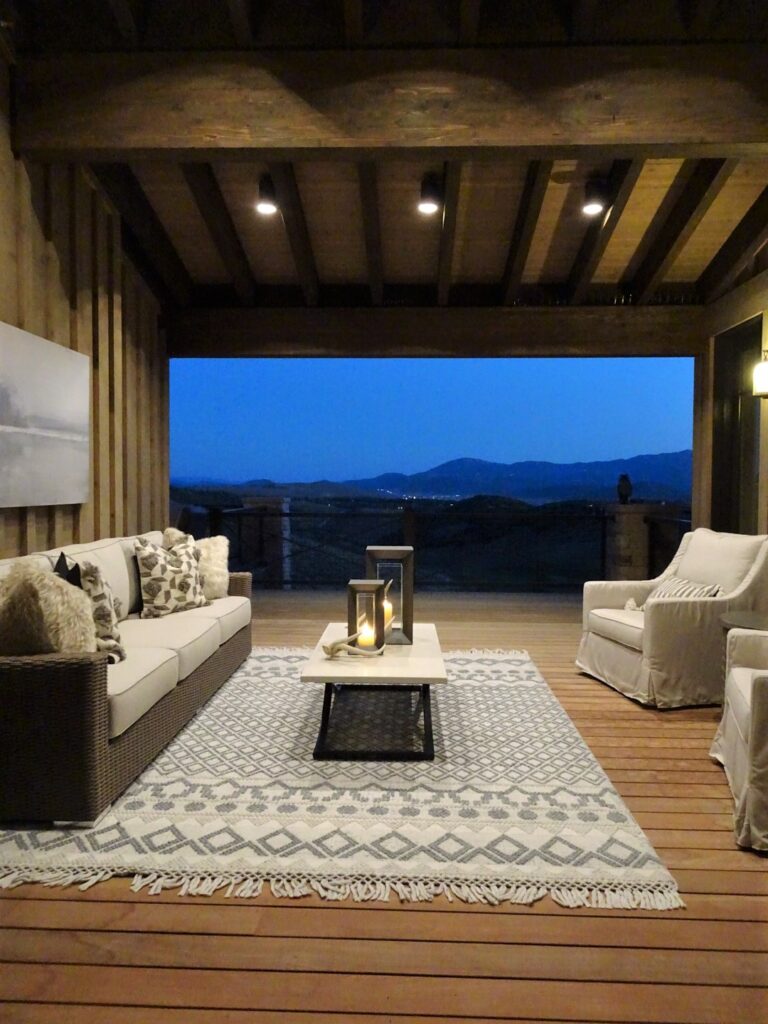 ---
Ericka (858) 414-9324 [email protected]