Part II: Downtown Victorian, Rancho Santa Fe Mediterranean, and a Coronado Contemporary
Welcome back to the "Think Local" Design Sommelier series! We've got more statement-making properties in three popular San Diego neighborhoods. Once again, we've put together this series from the outside IN, highlighting the relationship between architecture and interior design; between view and vision.
Today's tour will take you downtown and back in time, to another world just over the hill, and across the Coronado bridge to an inspired fusion of California contemporary, east coast traditional, and farmhouse influences.  What binds this seemingly random selection together? They are all interpretive styles that defy narrow historic definitions. By blending a variety of design influences from wider time periods or geographic areas, the "umbrellas" of Victorian, Mediterranean, and Contemporary styles can capture adaptations inspired by local building materials, weather patterns, or personal preference.  Call it evolution, call it mutt making, or call it your dream home—San Diego offers something for everyone.
Close your eyes and think "San Diego Style"… Do you see turrets, gingerbread, and fringe? Well, it was all the rage 130 years ago. You can still find dozens of registered Victorian-era structures, built here between 1885-1915, clustered in and around downtown. For a quick lesson in Victorian architectural variations, head to Heritage Park near Old Town, where you'll find restored homes in Italianate, Queen Anne, Vernacular, and Stick-Eastlake.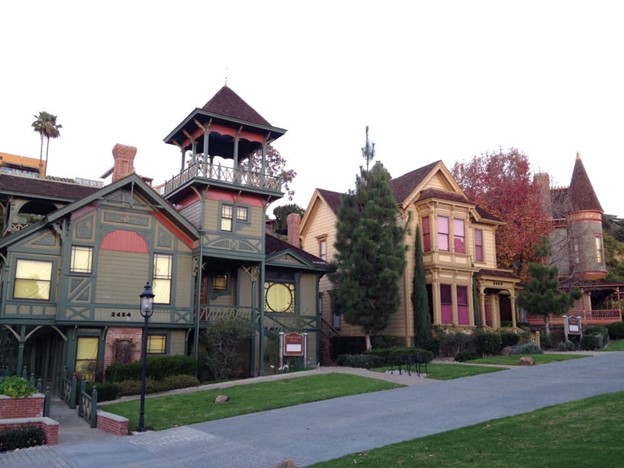 Although most of the Heritage Park homes are not open to the public, you can always buy your own Victorian fairytale! Hang on to your hats, historic design fans: San Diego's Historic Landmark #52 is on the market.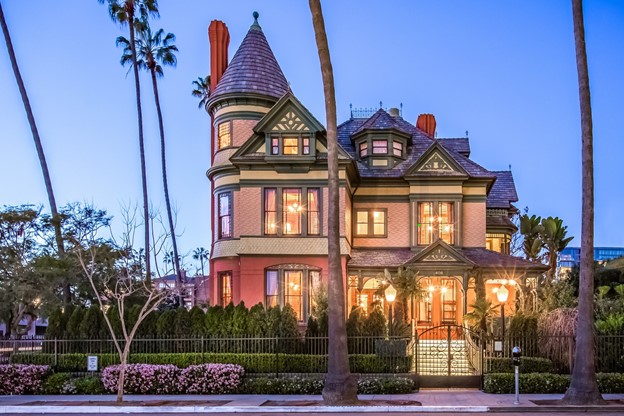 The Britt Scripps Manor is a Queen Anne Victorian in Banker's Hill. Built in 1887, it has served as a personal residence, event venue, law offices, and was most recently renovated as a boutique hotel. The ornate interiors reflect Victorian-era aesthetics and fancy Waffle House menu approach: they come draped, papered, patterned, fringed, and carved.
Whew, that's a lot of drapery, folks. With the exception of a private space that's less historic restoration, and more Restoration Hardware, this property is all about preserving the past.
If you're more into eclectic charm with a side of history, and your budget is less than the Britt Scripps $4.95M asking price, you can dip your toe in San Diego's Victorian pool with these sweet little stays we discovered on Airbnb for around $100.
Link to property above:
https://www.airbnb.com/rooms/2886898?source_impression_id=p3_1604765901_CQjSn5xdlfFDM86R
Link to property above:
https://www.airbnb.com/rooms/26868065?source_impression_id=p3_1604766598_0Z%2Bgzp8c9ielGPta
If Victorians don't tickle your tastebuds, what about a Tuscan Villa? Or is that a Spanish Hacienda? Wait, isn't that country French? Welcome to the suburbs, friends.
In North County, Rancho Santa Fe is known for its sprawling luxury estates with multi-million dollar price tags. As new homes here stretched to capture the upscale market, builders and architects tweaked traditional elements from picturesque "old world" European destinations into a catch-all style commonly referred to as "Mediterranean".
These designs are often liberally spiced with heartstring-pulling design flourishes, like timber ceilings, arcades, stone walls, patterned tiles, and ironwork. Lately, a more modern, stripped-down, and light-filled interpretation has been gaining in popularity, especially in the current home-as-sanctuary context. Seamless indoor- outdoor flow, an amenity prized in San Diego's temperate climate, is a common feature in these plans.
See more here:
https://www.zillow.com/homedetails/16568-La-Gracia-Rancho-Santa-Fe-CA-92067/16732435_zpid/?mmlb=g,2
This estate blends Spanish and French country influences. It's for sale too… and it comes with your very own vineyard! Let me know if you need any help with tastings…
The last stop on today's tour of unexpected combinations will take us over the Coronado bridge to the bay island enclave home to architectural styles ranging from Cape Cod to Tudor Revival to 70's-modern high-rise condos. Incidentally, did you know the famous Hotel del Coronado is technically Victorian architecture as well? It's been welcoming guests since 1888!
The San Diego coastline is also recognized for its share of contemporary homes. "Contemporary" is another term that evolves and expands over time, but is most often associated with curves, asymmetrical masses, and large windows. Although the definitions of contemporary and modern designs are frequently conflated and debated, "modern" refers to a static architectural style and time period (early 20th century), notable for its departure from traditional ornamentation and its severe linearity.
Sometimes wonderful things happen when you throw definitions out the window. 
Given its relatively unassuming façade and deceptively simple style, this Coronado home feels at once casual and luxurious.  The key to its success is in careful editing, a serene color palette, and a talented, decisive team:  Architect Christian Rice, Designer Kelly McCormick, Builder Lorton Mitchell, and landscape architect Katherine Stangle worked in sync to craft a cohesive design inspired by the homeowners' appreciation of Cape Cod coastal architecture, farmhouse detailing, AND clean, contemporary style.
As with much of Rice's work, the interior and exterior spaces here flow uninterrupted, with special soft and cozy nooks for the family to retreat, and a glow throughout.  Note how the contrasting textures and beachy warm woods add depth to the neutral scheme.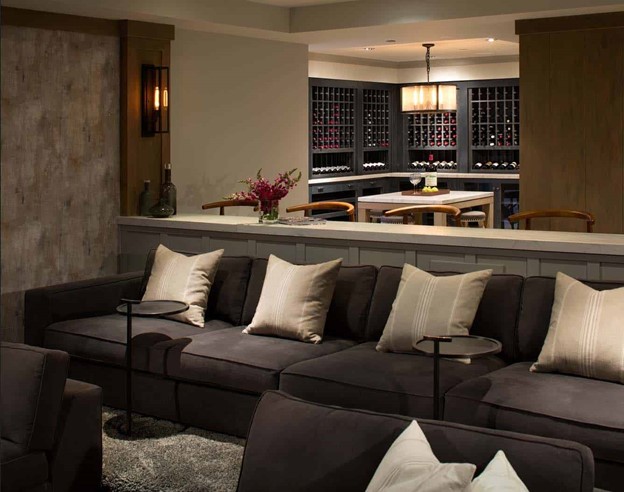 Yes, this blend of classic and contemporary makes for one deliciously blended smoothie.
Next time, our final installment of the Think Local Series pays homage to three of San Diego's greatest architectural icons, celebrated for wildly different styles.
Here's to designers making your space a better place!
Cheers!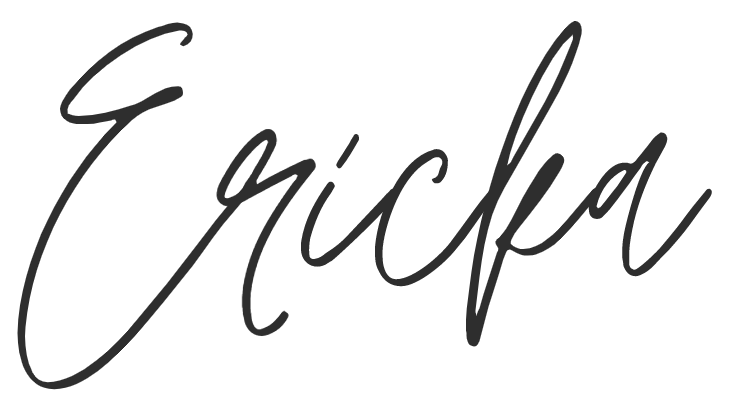 Sommelier's note: If you need a quick primer on architectural styles, check out this handy guide from San Diego Magazine: https://www.sandiegomagazine.com/features/a-tour-of-classic-san-diego-architecture/article_dc6397dc-5447-11ea-974a-3b66587bccc6.html