[The Design Sommelier Blog: Sip Something Beautiful]
Pet ownership in the US is at an all-time high —around 68% of households claimed at least one fur-baby in 2020.  Making room in our hearts and homes for that 4-legged joymonster does not mean we need to decorate like Aisle 12 at Petco. Ditch the old-fashioned scratch shack and take a peek at these Fido & Feline-friendly home styling ideas that give us the warm fuzzies.
Hide and Sleek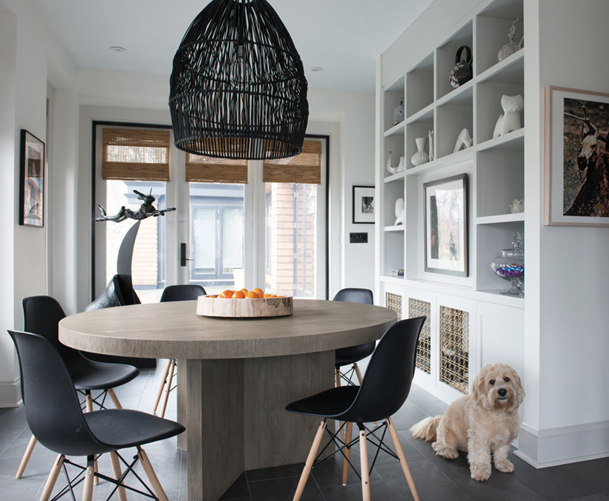 Too many paws in the kitchen?  Kitty "editing" your important work emails again? Afraid Fido will vacuum the hors d'oeuvres while you're vacuuming for guests? 
Crate-trained and free-roaming pets need a place to be cozy and contained. Wrangling Rover doesn't have to be a cruel experience. Instead of resorting to a clunky cage or hot garage, your designer can help you customize built-ins for a seamless, stylish, and safer option.
Steal under-utilized space beneath the stair, under a window bench, or in a cabinet anywhere where you spend a lot of time doing your human thing to keep pets out of the trample zone.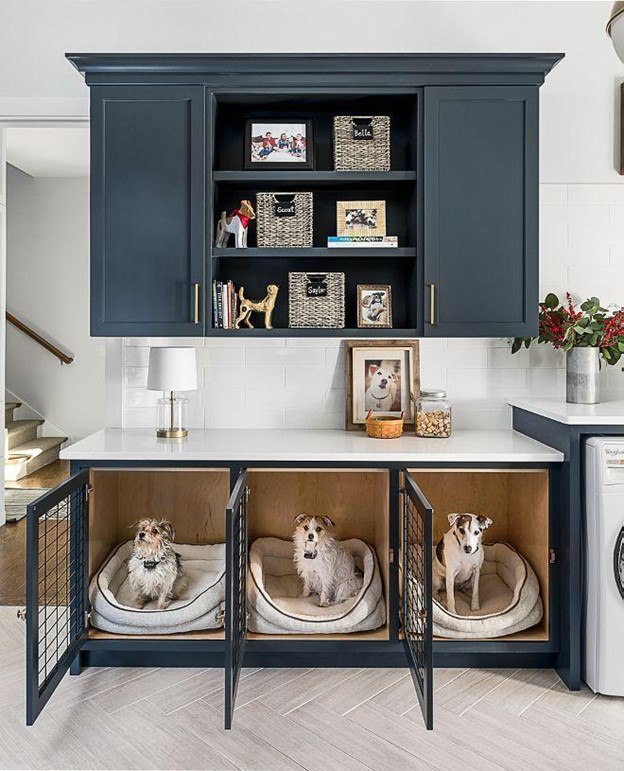 Mud Rooms, Laundry Rooms, and home offices with professionally built-in pet-friendly features like sleeping nooks, dog showers, dutch doors, and customized cabinetry have become popular features in new homes. The expense of customization pays off in practicality now, and as a sweet selling point if you move. Notably, these spaces say bow-WOW without screaming theming.
This textural accent wall [below] is pretty, with or without a kitty!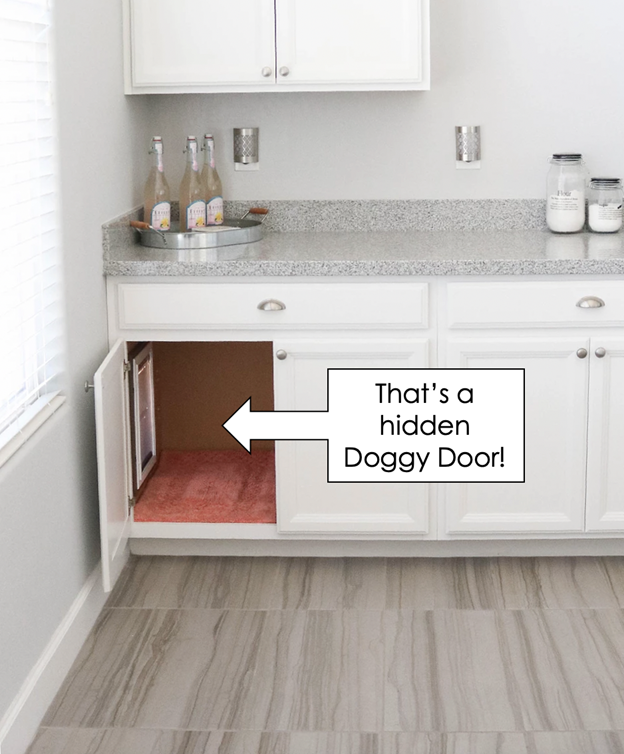 Clean the beach off everyone's paws before it gets all over the house. A raised dog shower or enlarged sink will do double duty and save your spine. Keep grooming necessities and treats neatly tucked nearby.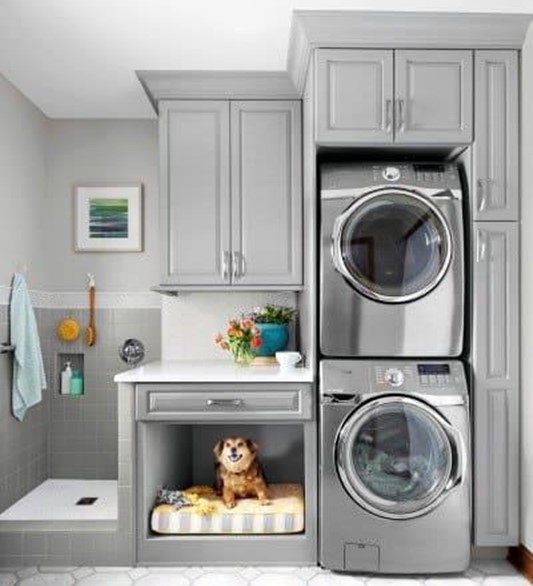 Crates don't have to look like jail cells!  Add charm with under-the-stair hideouts like these, or a sweet dutch door.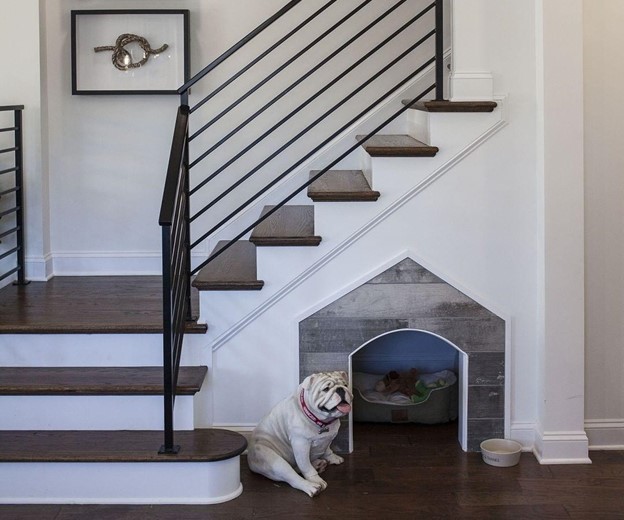 Not every built-in gets our paw of approval!  Avoid cramped, unsafe, or unsanitary designs. This dish drawer, for example, is likely to trap messes– and pets should always have access to fresh, clean water!  The kitchen design from Blackband below is a better alternative- just remember to clean under the inserts!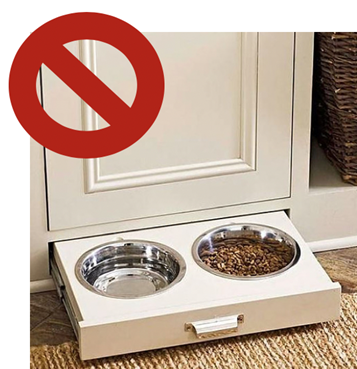 Style Unleashed
For those of you obsessed with BUTS:
but I rent…
but I need that storage…
but I don't want the commitment of built-ins…or
but my budget just laid down and rolled over…
… sniff out solutions that do double duty on the loose! No clunk, clutter, or carpentry required.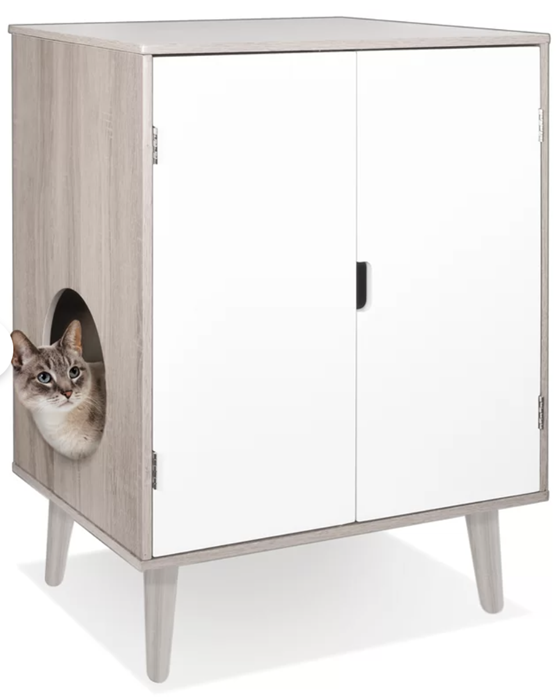 A well-placed graphic or bone-shaped basket can be a cute nod when organizing toys, leashes, and treats, but don't go overboard.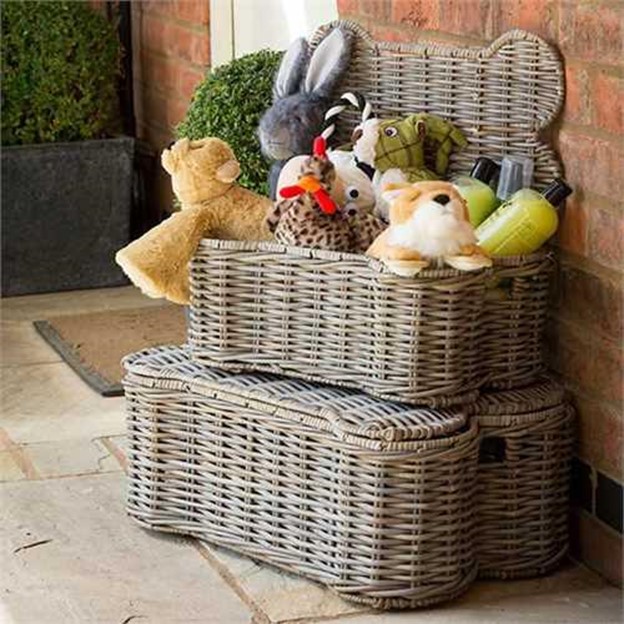 Face it: some pet beds are nightmares. That 8-square-foot flop of foam is hard to hide and easy to trip over. Will a new area rug for the whole room serve just as well? For breeds who love a little more cush, a hide-shaped flokati (or faux-kati) could be a happy compromise.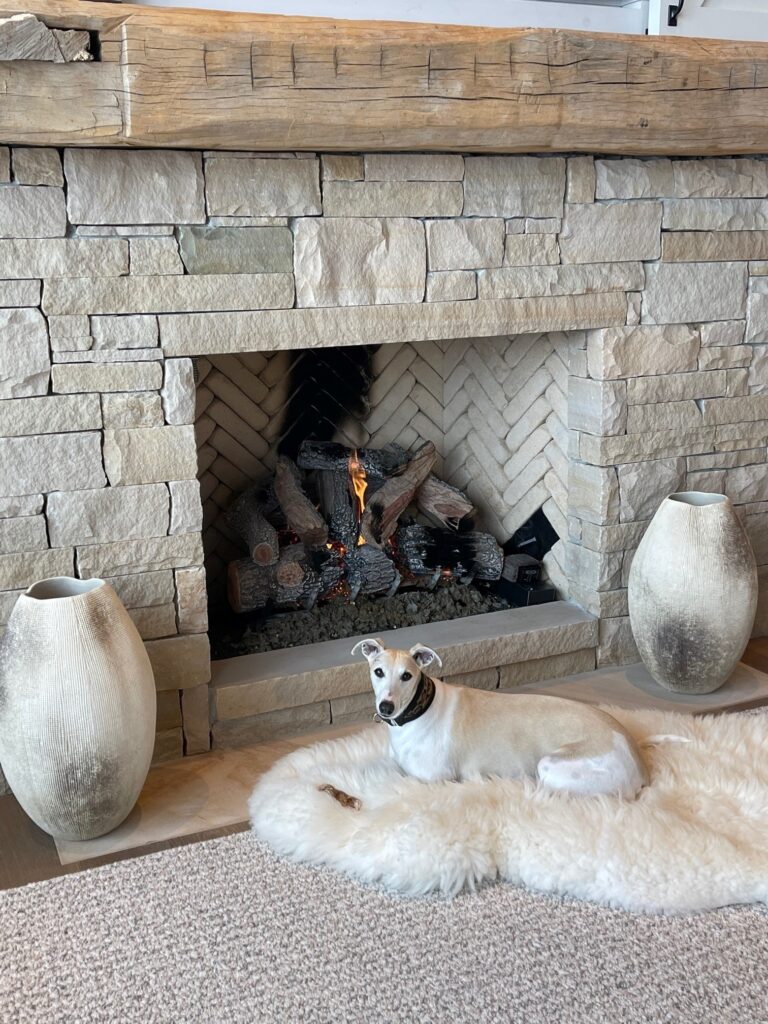 These beachy boho numbers prove a pet bed can actually enhance your San Diego style. Natural wovens work in almost any setting.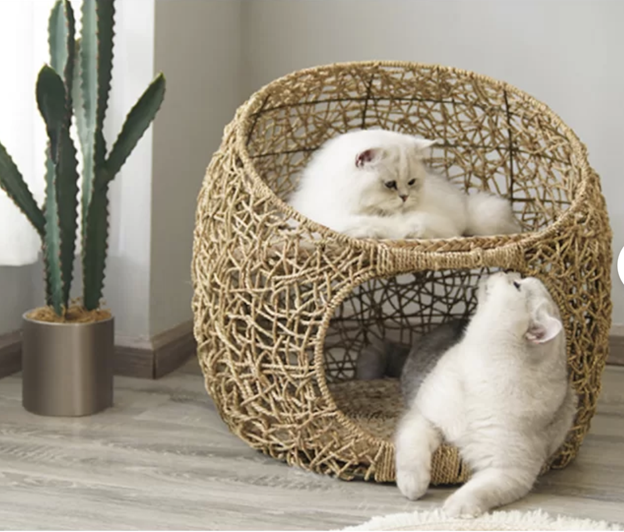 This modern pet crate comes in several sizes and colors to fit your cat, dog, and digs.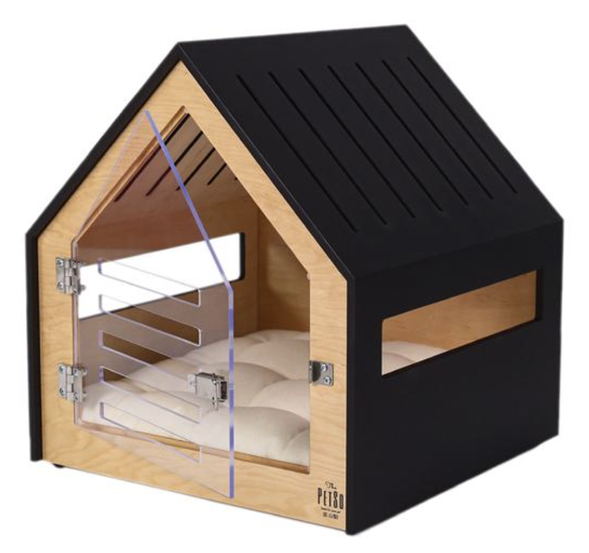 Carpet condo be gone! This simply stylish cat scratcher takes up no room and actually looks good.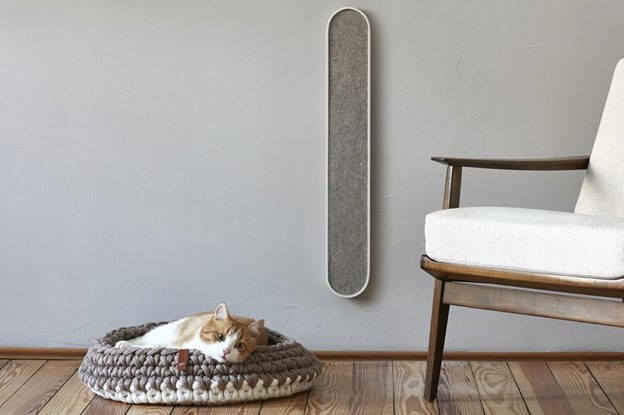 For those willing to spend upwards of $5k on a designer dog house, design diva Kelly Wearstler offers these ultra-cool dog digs.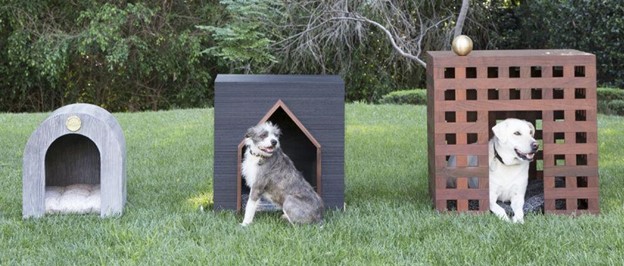 Jenny Van Stone, an Interior Designer in Charlotte, knows you don't have to spend a fortune on Fido to win wags. She brought home her rescue pup, Sophie, in this $20 pet bed from Target, and now it's Sophie's favorite spot to curl up while Jenny works. It keeps Sophie's white hair off the charcoal sofa, has a machine-washable cushion, and doubles as a cozy car seat for road trips.
Jenny's other cheap trick for treats:  She stashes snacks for Sophie in recycled French jam jars in strategic spots throughout the house, ready to reward good behavior wherever it happens.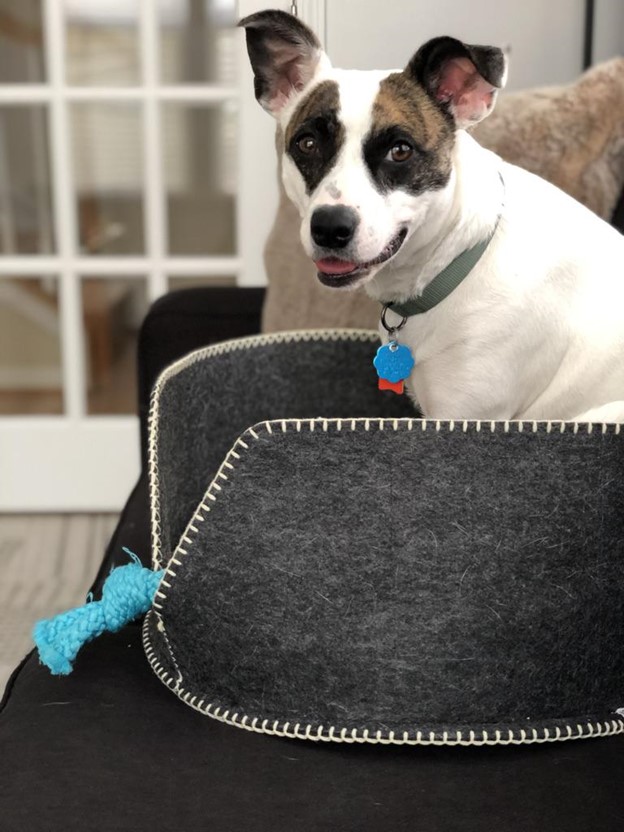 Wanna go outside?
Everyone loves indoor-outdoor living, especially in San Diego. You might have noticed we're slightly obsessed with outdoor showers here at Moody Design Group- and they're perfect for pets!
This outdoor shower + dog door combo = clean inside, and cute to boot!  Keep an absorbent rug and/or barrier inside to prevent tracking wet paws.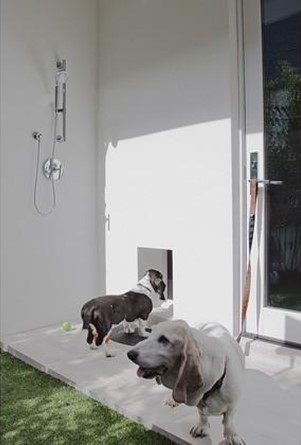 As the weather heats up, ensure fur-coated friends have a rug or raised lounger for hot decks (see Sophie catching some rays on her 'animal skin' above), along with shade options at all times of day, and plenty of water.
If you and the pup are pent up in a penthouse, racing down the yellow brick road to the wee patch of emerald 30 floors away is no way to start the day. Fresh Patch and similar sites offer hydroponic (ie soil-free!) real grass pads that absorb both liquid and odors. Subscribers get a new delivery every 2 weeks, or as needed, starting around $25.  Perfect for balcony potty-training sessions or staying indoors during nasty weather spells, and a hair more appealing than a big floor diaper.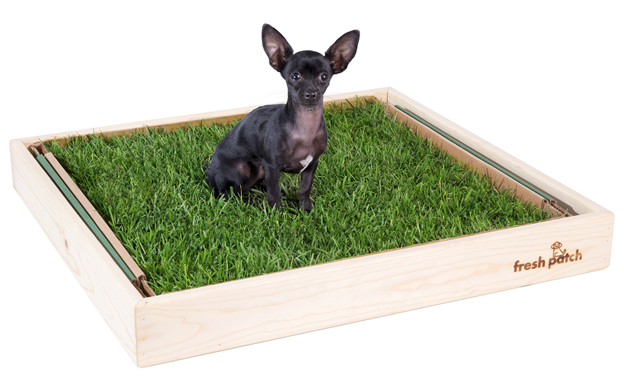 Lastly, it wouldn't be a proper Design Sommelier post without the traditional nod to sipping something beautiful. So, why not get creative and splurge on a functional "slurp sculpture" like these?  We think they're doggone delightful.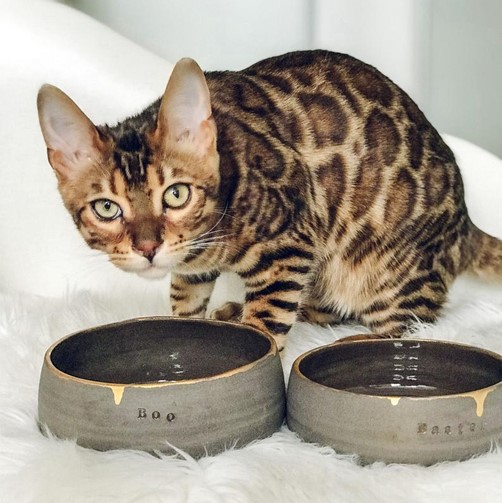 Still need help getting out of the décor doghouse? Contact your favorite designer for a custom consultation!
Cheers,